It's time for another giveaway, and this month I decided to do things a bit differently.
The prize for this month's giveaway is going to be a completely custom feather design that I will create to the winner's specifications.
This can be feather earrings, a hair extension, a feather barrette or a feather necklace in just about any color, length or style you can imagine! Entering is easy and there is no purchase necessary to be eligible to win.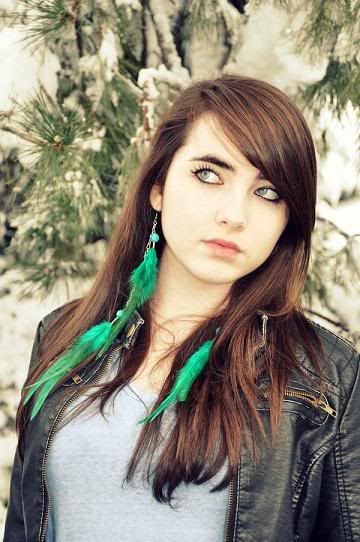 1. "Like" Peace Frog Designs on Facebook (
http://www.facebook.com/peacefrogdesign
). After you have done so please leave a comment below (you can post anonymously) stating you have done so, along with your email address so that I may contact you if you win. (1 entry).
Optional additional entry:
2. You may receive one additional entry by leaving a comment below telling me what you would want your custom piece to look like if you should win. This entry will only be counted if you have liked Peace Frog Designs on Facebook beforehand. (1 entry).
Each comment will be numbered, and the winner will be chosen through a random number generator. Entries will be accepted until 11:59 pm (Eastern Standard Time) on October 31st 2011 and the winner will be chosen soon after. Giveaway is open to everyone worldwide and you do not need to have a blogger account to comment below.